SQL Server 2000 Handbook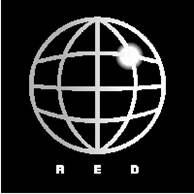 SQL Server 2000 Handbook
2nd Edition
Author: Stamati Crook
stamati@redware.com
Date: 18 October 2001
Version: 4.0
Ó REDWARE 1996, 2001.
Shareware Licence
Copyright Ó REDWARE 1996, 2001.
8 September 2001 - Version 4.0
All rights reserved. This book is shareware and may be downloaded and stored on a single computer for 30 days for the purposes of evaluation only. Registration is required by making the appropriate payment at the redware website. The book is copyright and no part shall be reproduced, stored in a retrieval system, or transferred by any means: electronic, mechanical, photocopying, recording, or otherwise without written permission from the publisher. No patent liability is assumed with respect to the use of the information contained herein. Although every precaution has been taken in the preparation of this handbook, the publisher and author assume no responsibility for errors or omissions. Neither is any liability assumed for damages resulting from the use of the information contained herein. For information, please contact:
redware research ltd, 104 Tamworth Road, Hove BN3 5FH, England.
http://www.redware.com
Acknowledgements
Second Edition September 2001
Thank you this time to Victor, Phong and especially James for helping build really big database systems during our roller coaster ride at First Telecom. Thanks also to the job market for letting me take a break and update this book.
First Edition December 1996
Thank you to the technical team at F1 Computing Systems past and present for eight years of implementing FoxPro projects. All of my FoxPro experience has resulted from working with Ian, Phong, James, Danny and David on various projects during my eight years at F1. They still have the best training courses and FoxPro team in the UK.
Thank you especially to James Thornton at F1 Computing who put me straight on a few things regarding SQL Server. Any errors remaining in this book are, of course, down to me and I apologise in advance for them. Please email me with your comments, good and bad.