Windows Installation
Windows Installation
Drupal runs on a software stack known as LAMP which stands for Linux-Apache-MySQL-PHP where Linux is the operating system, Apache the web server, MySQL the database, and PHP the programming language. This environment is natural on Linux server but requires a complex installation on Windows.
There are several installations available for Windows including XAMPP, WAMPP and an offering from Microsoft called WebMatrix which installs all the required components. We favour the XAMPP installation which has been around for a decade and is introduced here as an easy option for installing all the required components.
Download and Install XAMPP
Download and install the software from http://www.apachefriends.org/en/xampp-windows.html.

Troubleshooting the Webserver installation
Try browsing the web browser you just installed at http://localhost. It is possible that it will not run if something else is listening on port 80 which is the default port for webservers.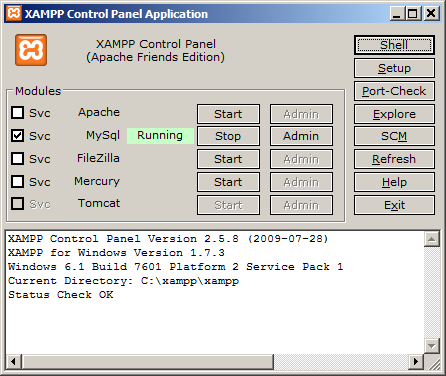 It may be that you have something else running on port 80 in which case the Apache service will not run (see above). Skype for example needs the "Use port 80 and 443" option unclicked to free this port for Apache to run.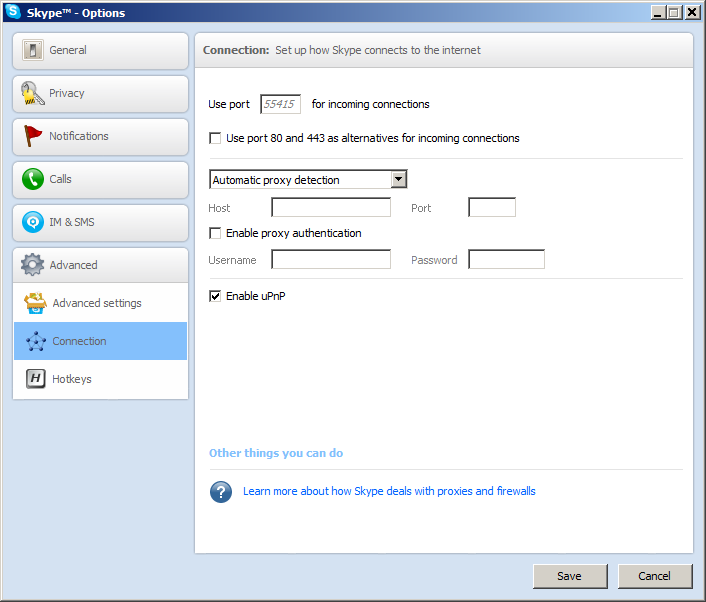 Similarly Teamviewer may need some settings changed. The Windows Web Server will also prevent Apache from running and this can be switched off in the ISS manager or by stopping the World Wide Web Publishing Service available from the Services section of the Adminstrative area of the Windows Control Panel. The SQL Server Reporting Service on Windows will also stop the Apache web server from running on Port 80.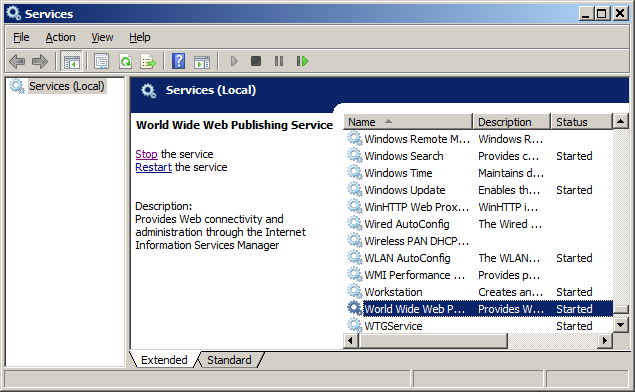 There are also ways to configure Apache to run on a different port (change the LISTEN line in the httpd.conf fle) so that the Apache server can co-exist with other programs on the Windows machine.
If you are still having problems getting Apache to run, then issue the netstat -ao command at the DOS command prompt to see which application is listening on port 80 and disable or kill the process before re-starting Apache.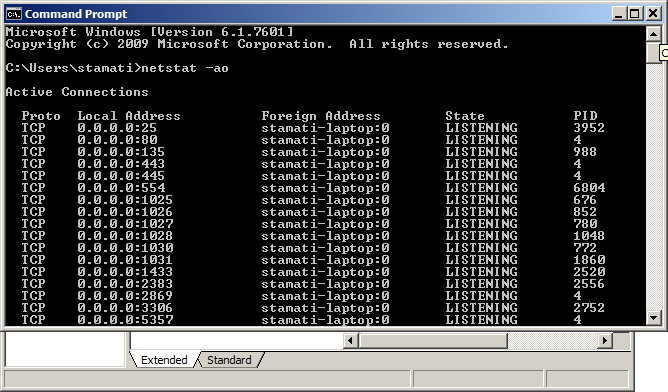 Download and install Drupal
You can download the Drupal 7 code from http://drupal.org/project/drupal and install by unzipping into the htdocs folder of your XAMPP installation (this is the default folder for the Apache website installation).
Drush

Go to www.drush.org and download the windows installation for Drush which will install a local copy of Drush together with all the software environment you need (including PHP). Run the Drush Command Prompt to bring up a command line for administering your Drupal installations.